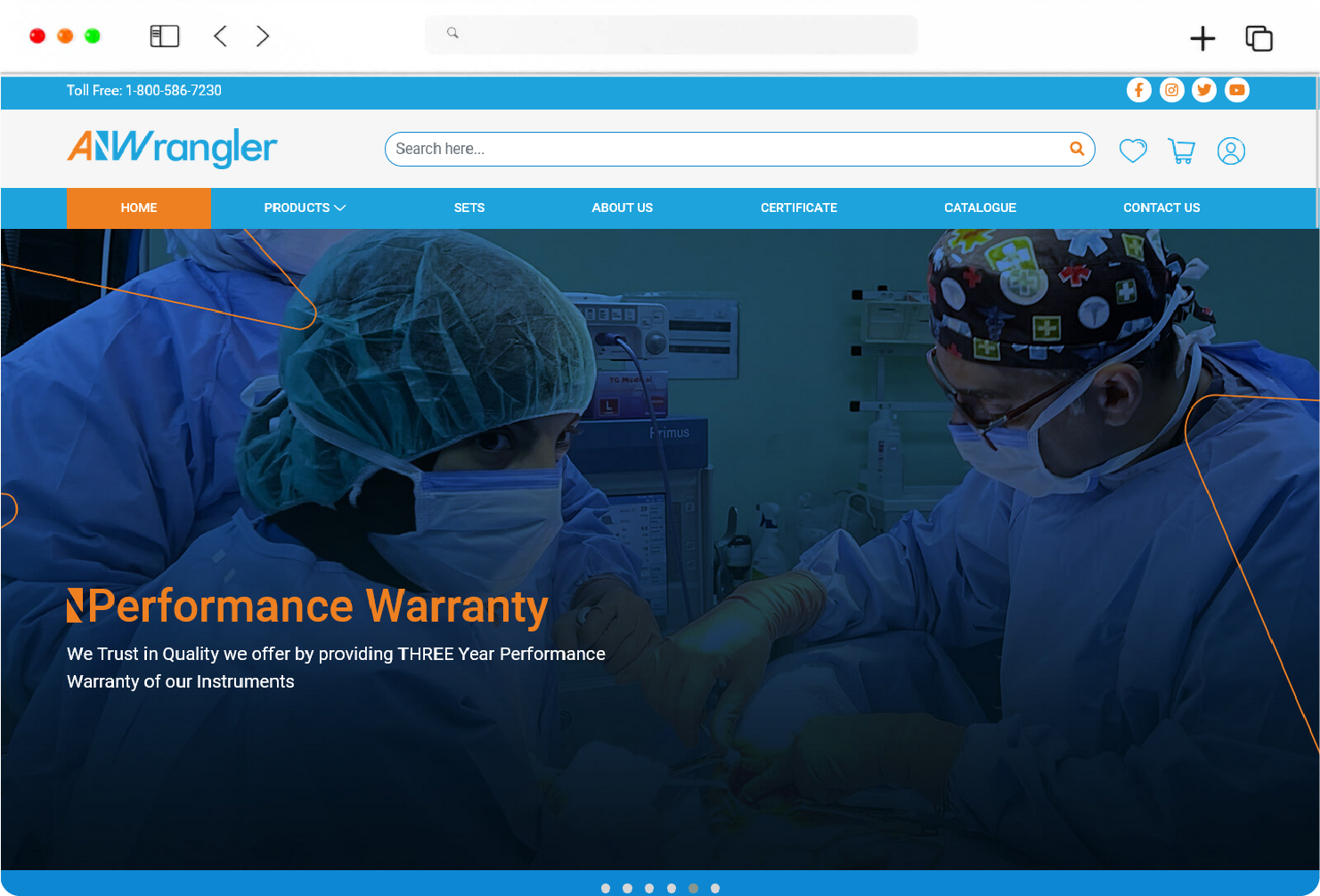 HEADER
The header is designed to accomplish strategic objectives by creating an inviting experience for the users within the first few seconds of loading the website. The design also incorporates several aesthetically pleasing and authentic banners for branding purposes.
PRODUCT SEARCH
The product search solution is a sort of search engine that is built-in to the online store. The search feature works to identify and find products by analyzing user search queries. This search feature also embraces faceted search, product ranking, and synonym management.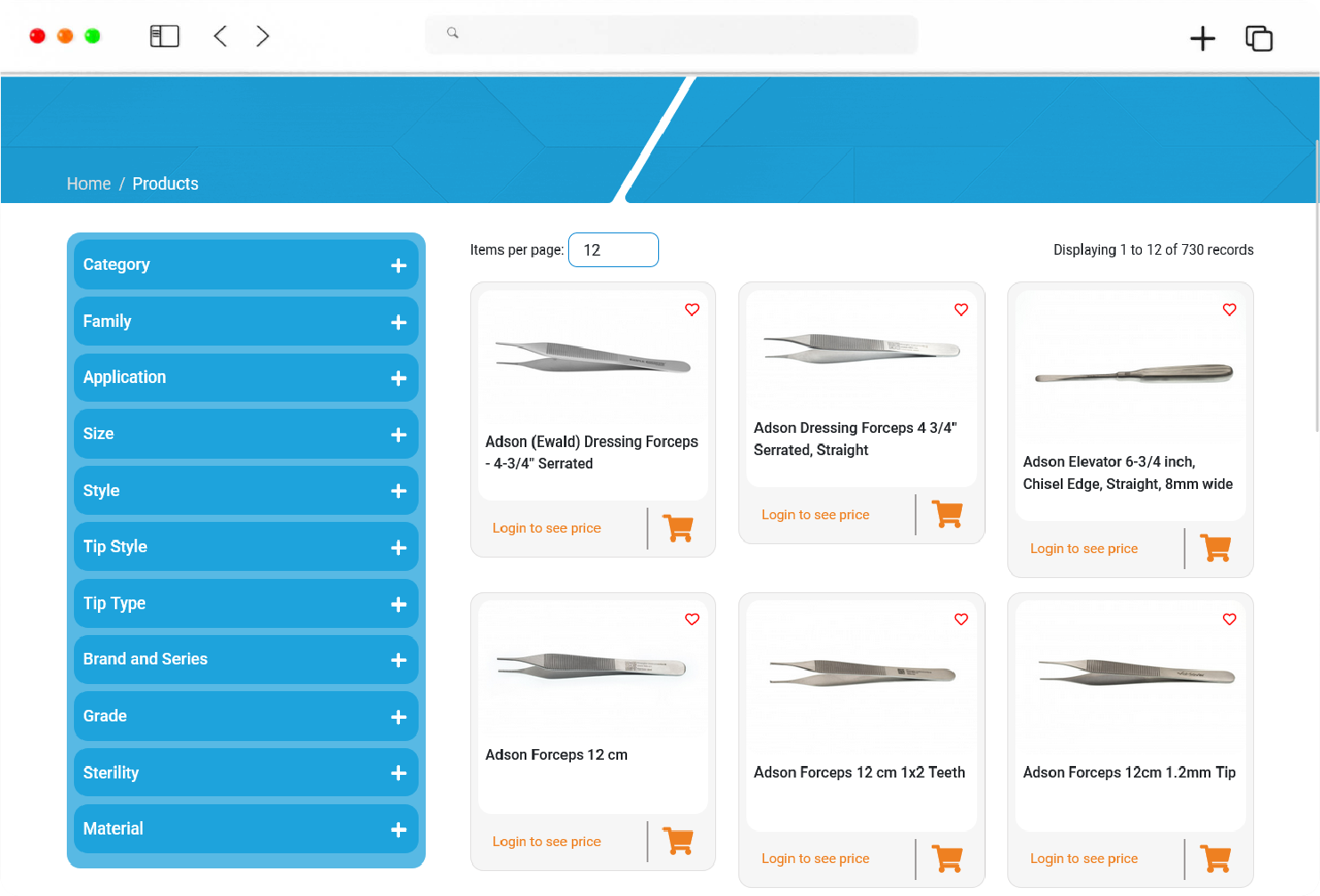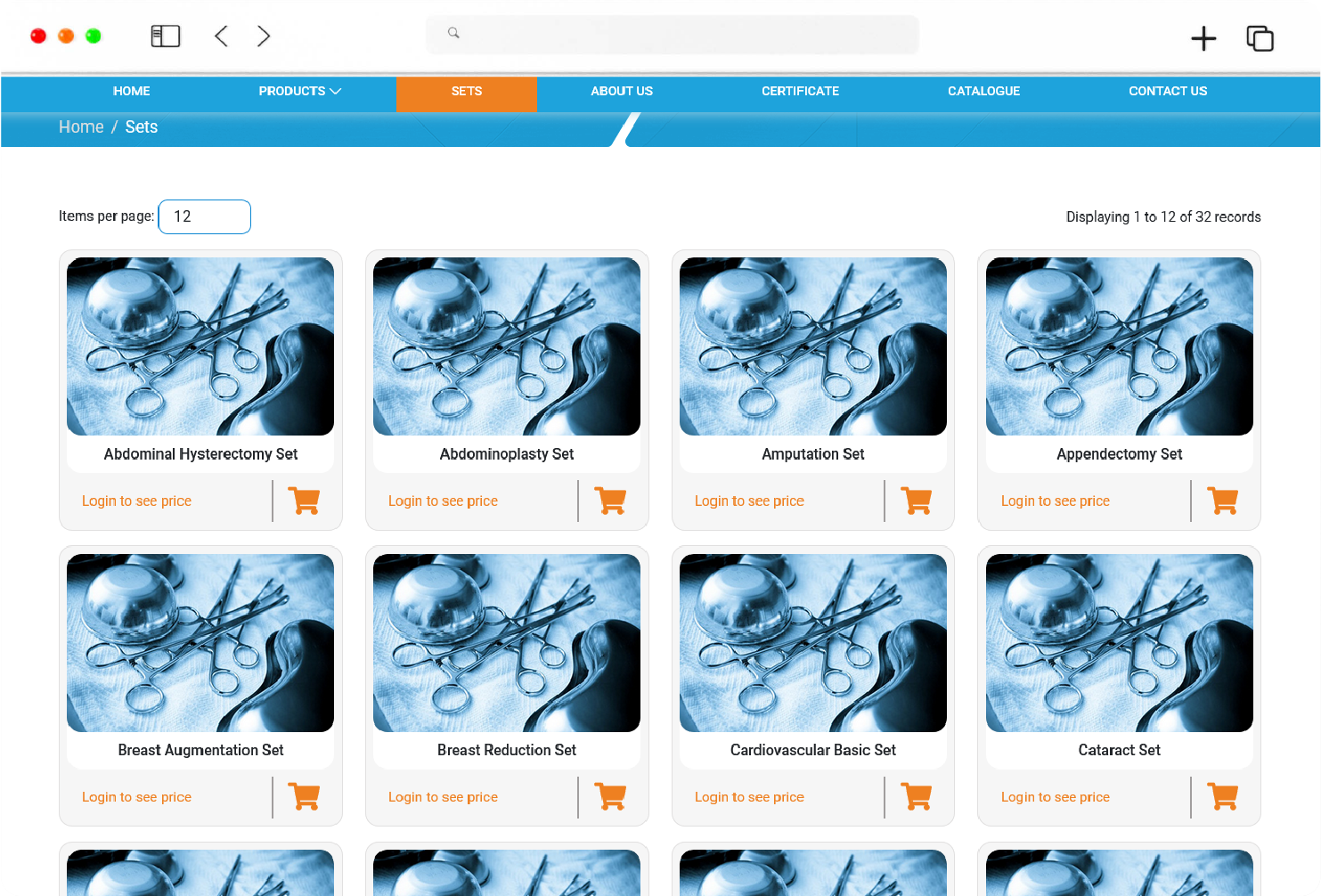 CUSTOM PRODUCT SETS
The product sets act as a predefined bundle, offering customers a great bargain for several types of medical instruments. Customers also have the option of creating bespoke bundles/sets while leveraging great value-for-money.
PRODUCT CATALOGUE
The product catalogue acts as an essential marketing collateral, helping to list out essential products along with their details for ease of buyer decision. The detailed pdf reports contain core product features, descriptions, dimensions, prices, specifications, reviews, and much more.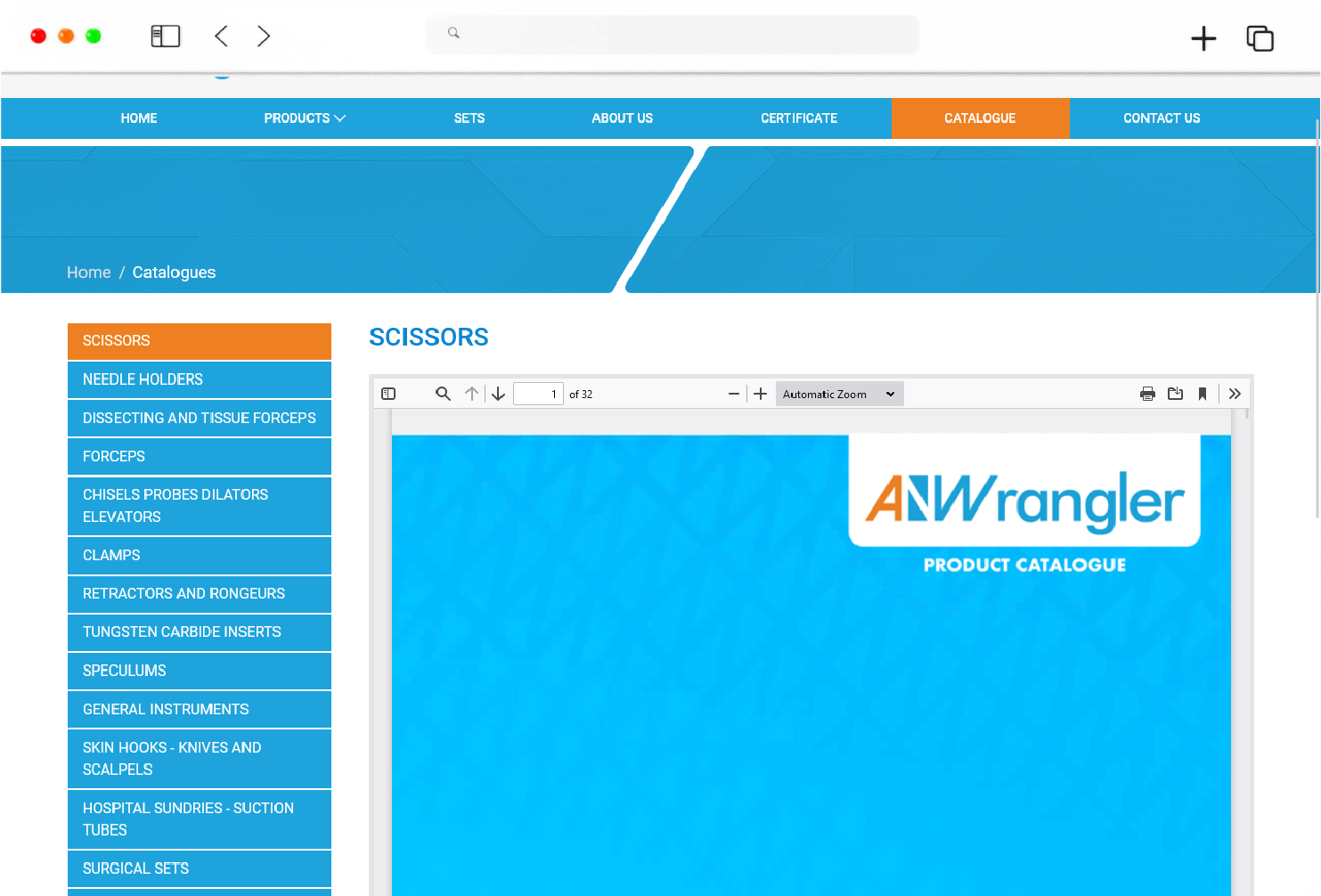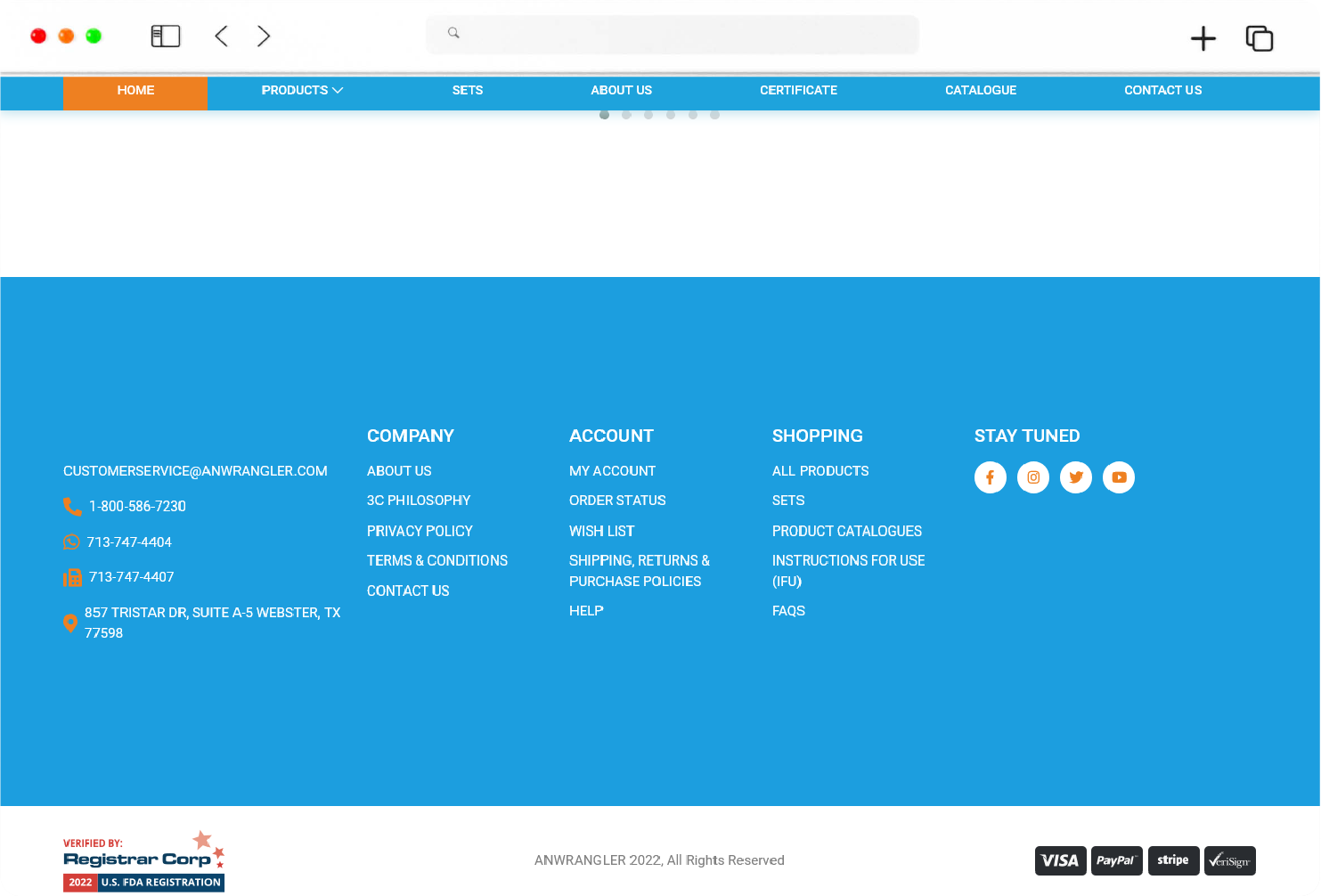 FOOTER
From top to bottom, the website is diffused with design consistency, evident in the footer section. It presents key company information, a site map, privacy and cookie policies, and navigation for users.