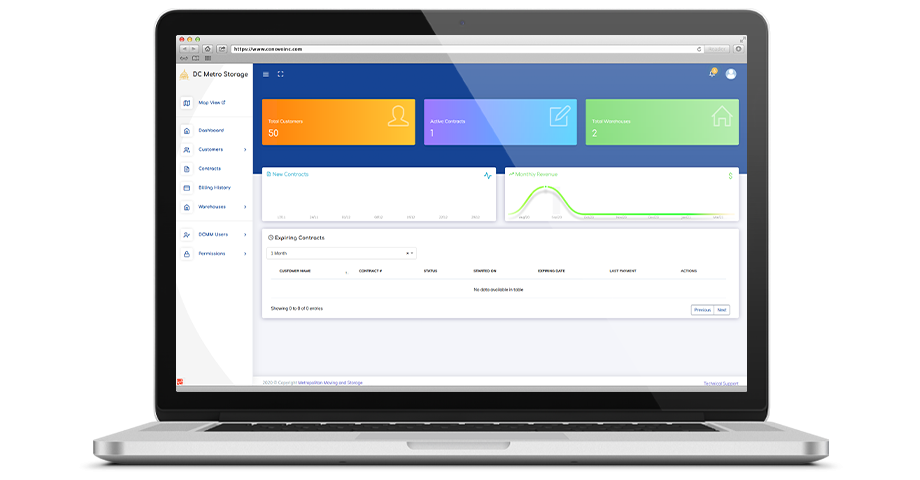 DASHBOARD
DCMM management can use the dashboard landing page to navigate through various panels such as customers, orders, and payments. The dashboard also displays summarized infographics routed from all over the system.
CUSTOMER'S RECORDS
Our custom-designed WMS allows DCMM management to use a comprehensive customer record management system. Management can simply search for users using provided search fields, including deleting and modifying customer records.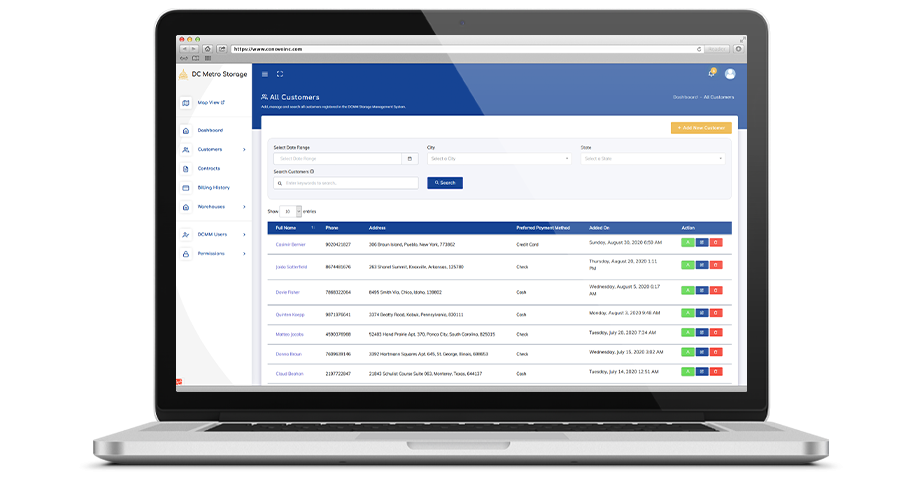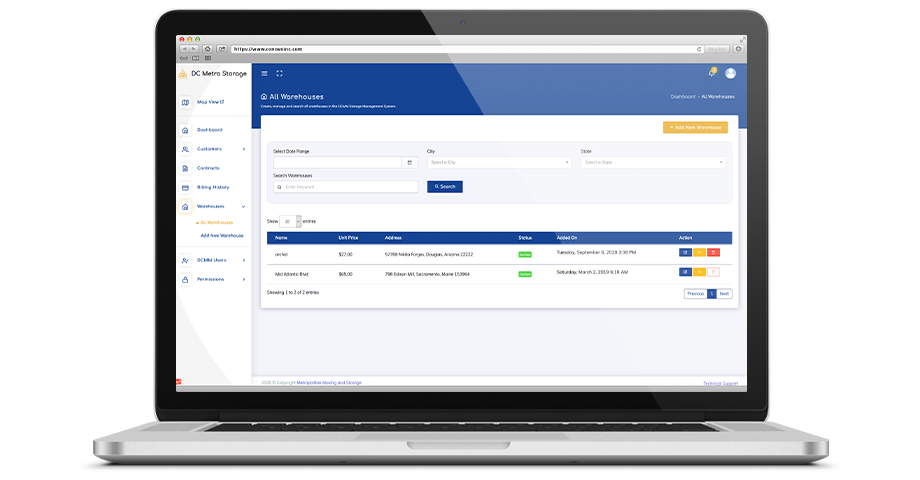 WAREHOUSE RECORD
DCMM management can view, search, and delete records across all registered warehouses in the system.
USER'S LIST
The WMS also provides a DCMM user's list, enabling management to add, delete, or modify registered user information in the system.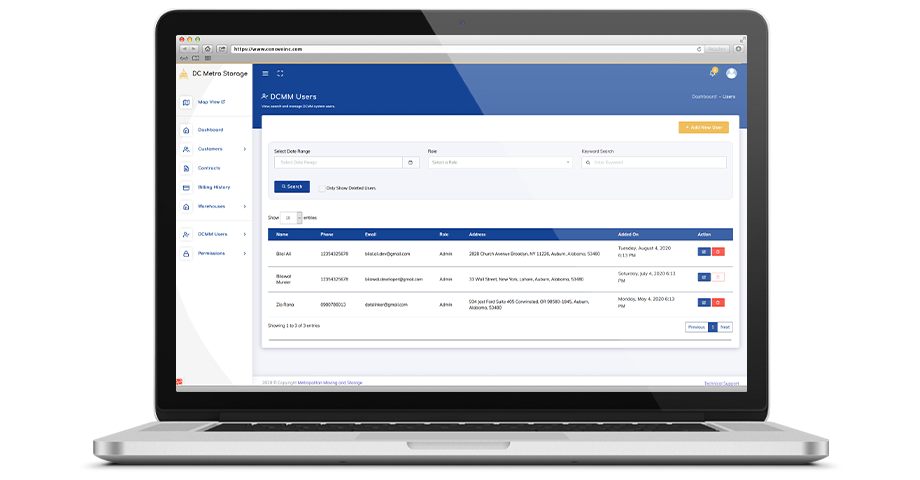 ROLES AND PERMISSIONS
This panel allows DCMM management to control and manage different levels of access provided to users depending on their job responsibilities.