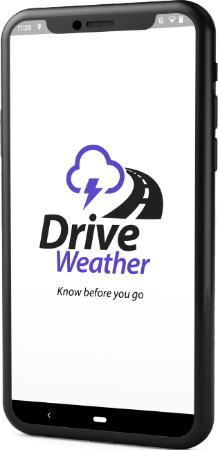 SPLASH SCREEN
We've integrated a subtle animation with a compelling design that helps us take advantage of the captive audience and push the product through a splash screen display. It helps to keep users informed and eventually reduces application desertion.
ROUTE PLANNING
Drive weather empowers users to say "NO" to weather delays. The perfect addition for a road trip, route planning allows users to add waypoints, custom stops, and meticulously plan for a memorable adventure.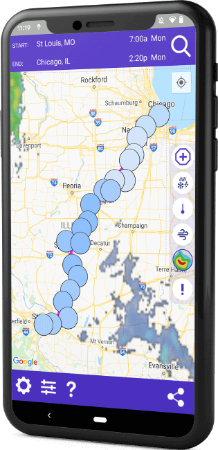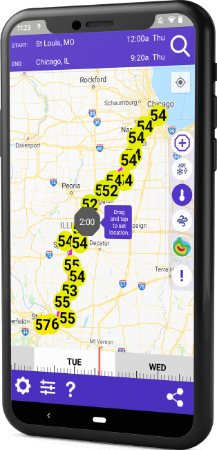 TIME SLIDER
The interactive time slider allows users to toggle through different time zones to effectively understand critical weather changes. This feature allows users to visualize weather changes along their route.
APPLICATION SETTINGS
Settings allow users to change the functionality and behavior of the application. These settings include basic account information and activity, user tutorials, subscription management, and customer support for easy access.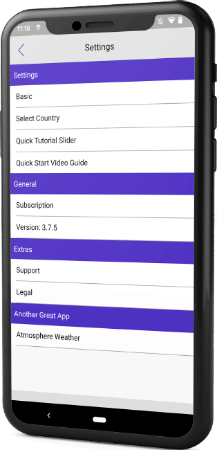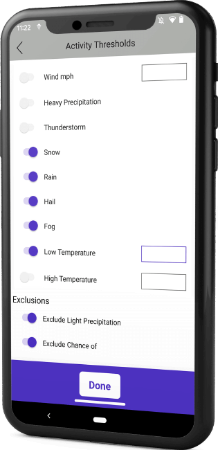 ACTIVITY THRESHOLD
The activity threshold allows users to define custom weather conditions that matter to them and be prepared for anything. This value-added function ensures that we eliminate false alarms and unnecessary complexity, allowing us to tell our consumers that they will only get relevant information.