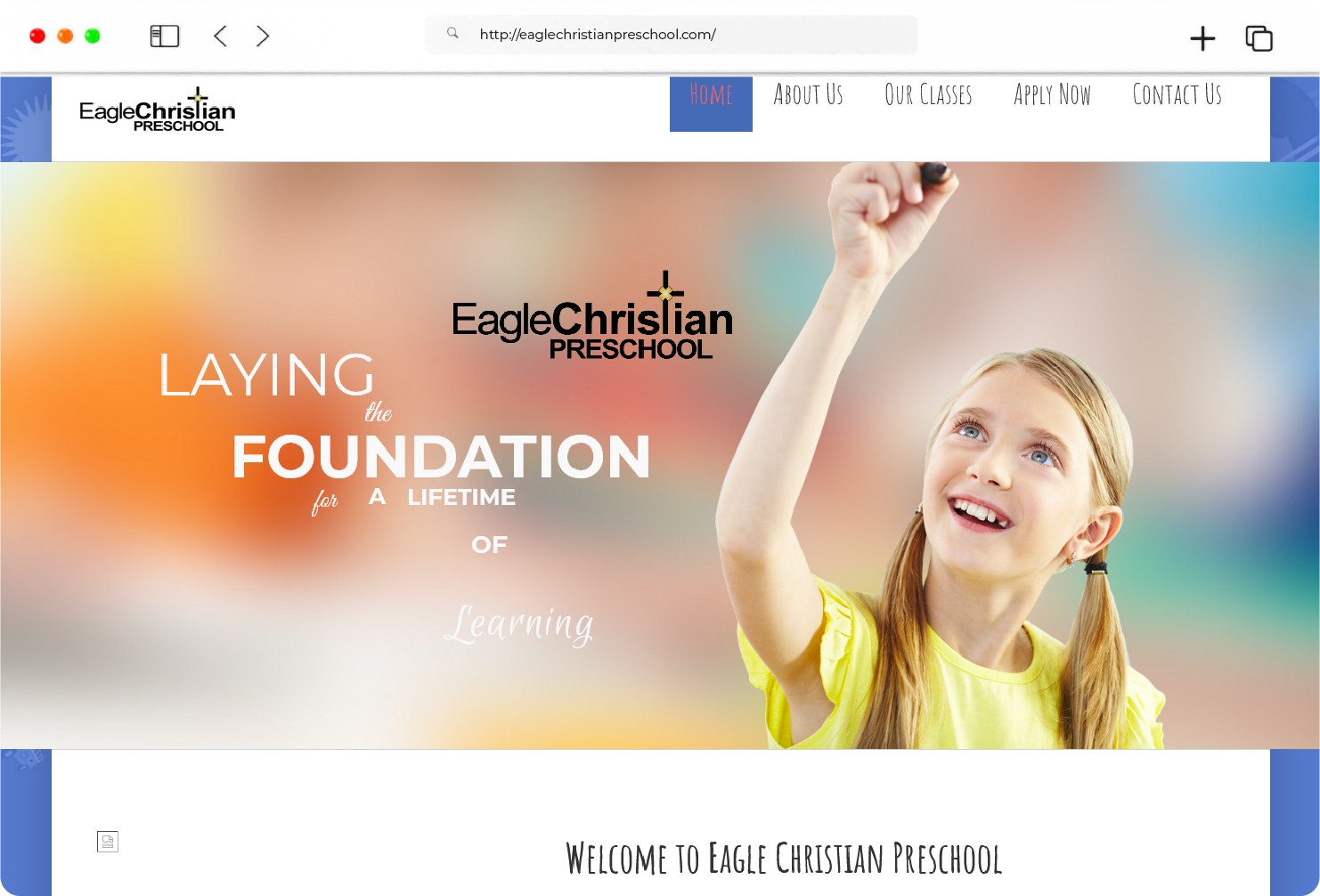 HOME PAGE
A vibrant and inviting homepage for an equally inviting and prosperous preschool! We really enjoyed creating an uplifting theme for their homepage with a design that's both user-friendly yet technically advanced. We infused the best visual elements that help the visitors navigate their way around smoothly.
ABOUT SCHOOL
Concise information fused with a welcoming range of hues. The ultimate goal of this page was to create a direct form of awareness using the least intimidating layout. The overall data distribution gets the point across and gives enough room to the background to shine on its own as well.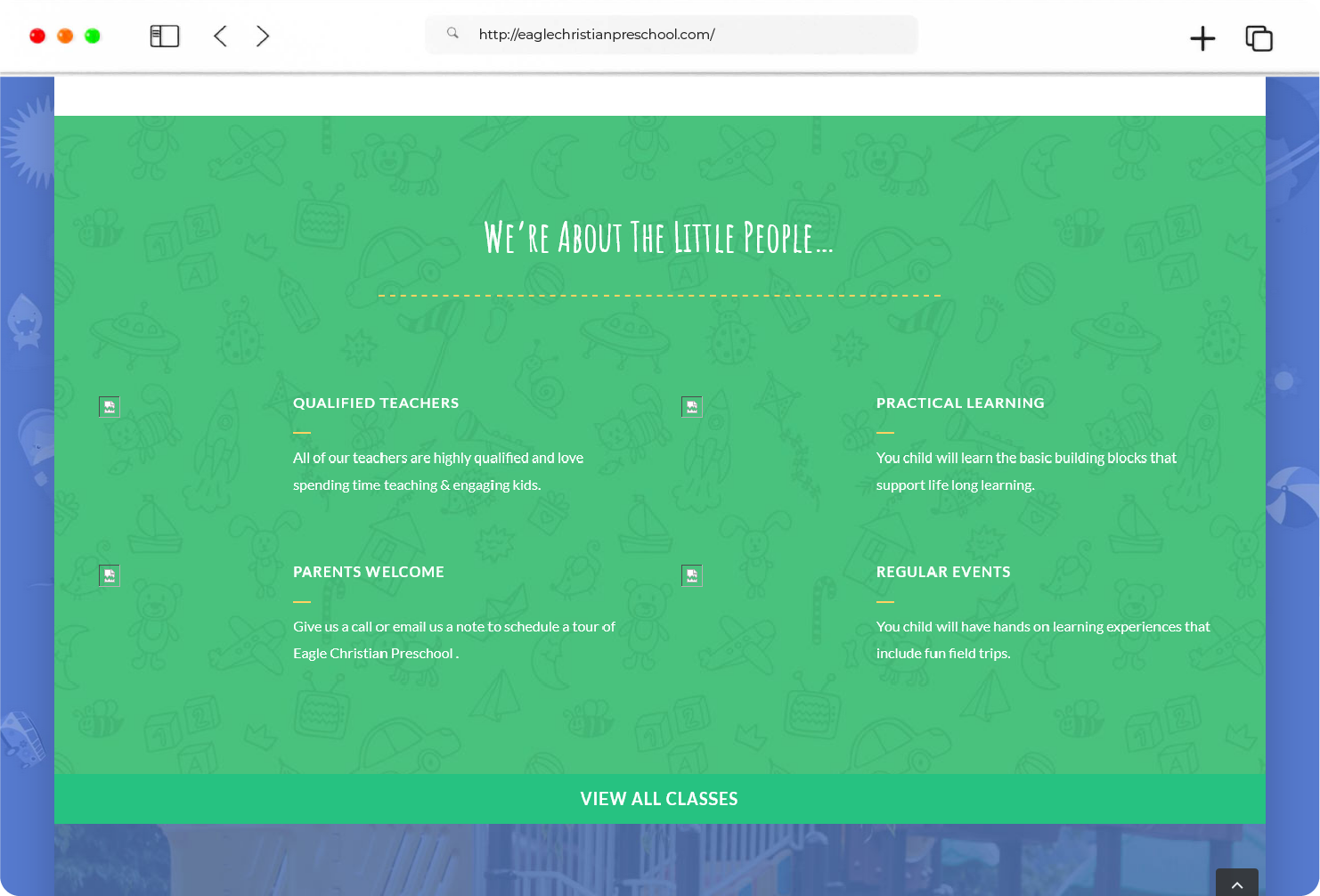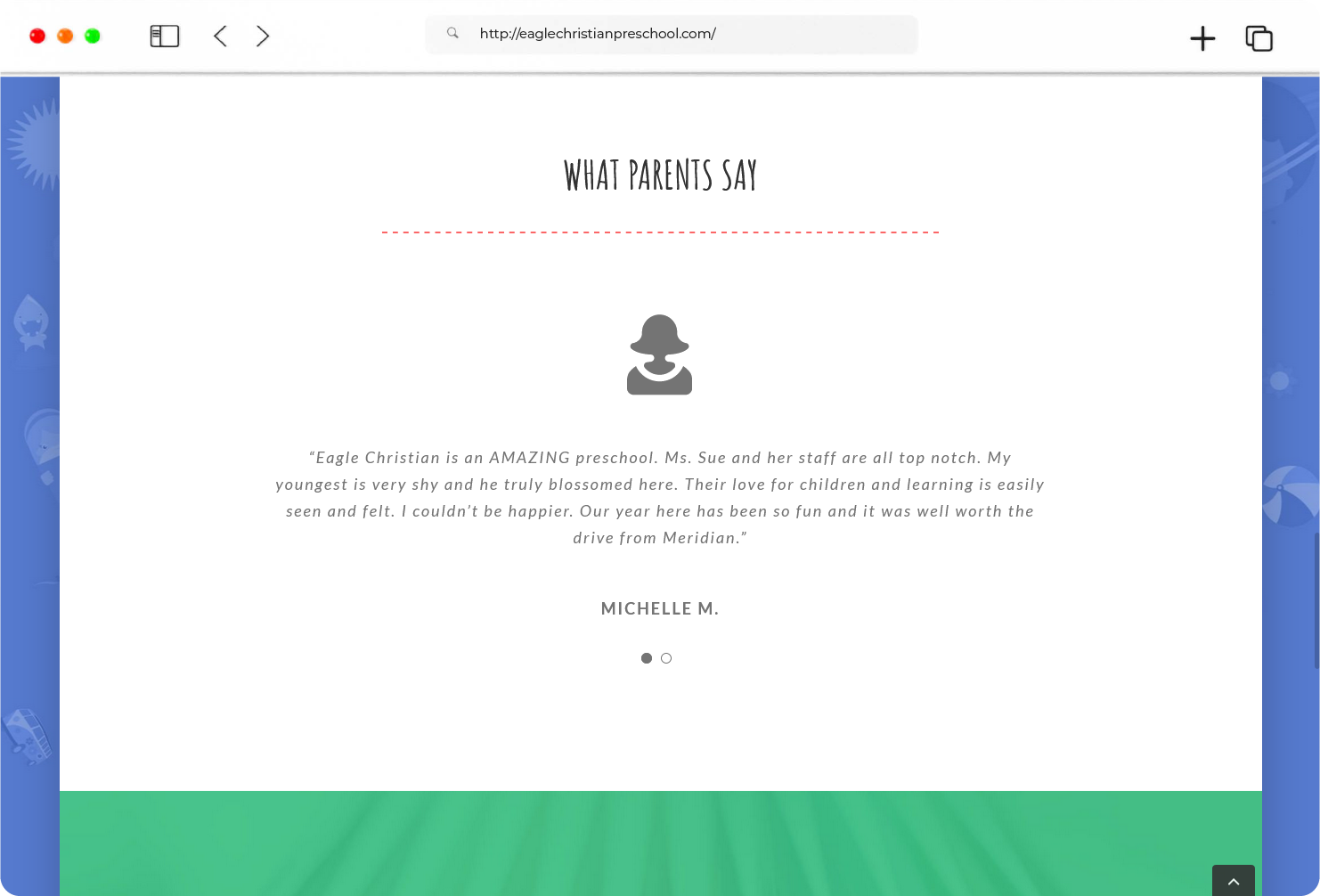 ENROLLMENT COUNTDOWN
What better way to establish brand authority than a brief yet fact-driven countdown! We designed this page to not just communicate but also persuade the audiences by combining the rush of a countdown feature with a promising collection of photos listed below.
TESTIMONIALS
The highlight of a brand's online presence is best displayed through valuable client reviews. We channeled this philosophy through a spacious and focused section for testimonials. Centering the useful feedback with through an impactful series of blurbs is followed by an accessible swipe feature.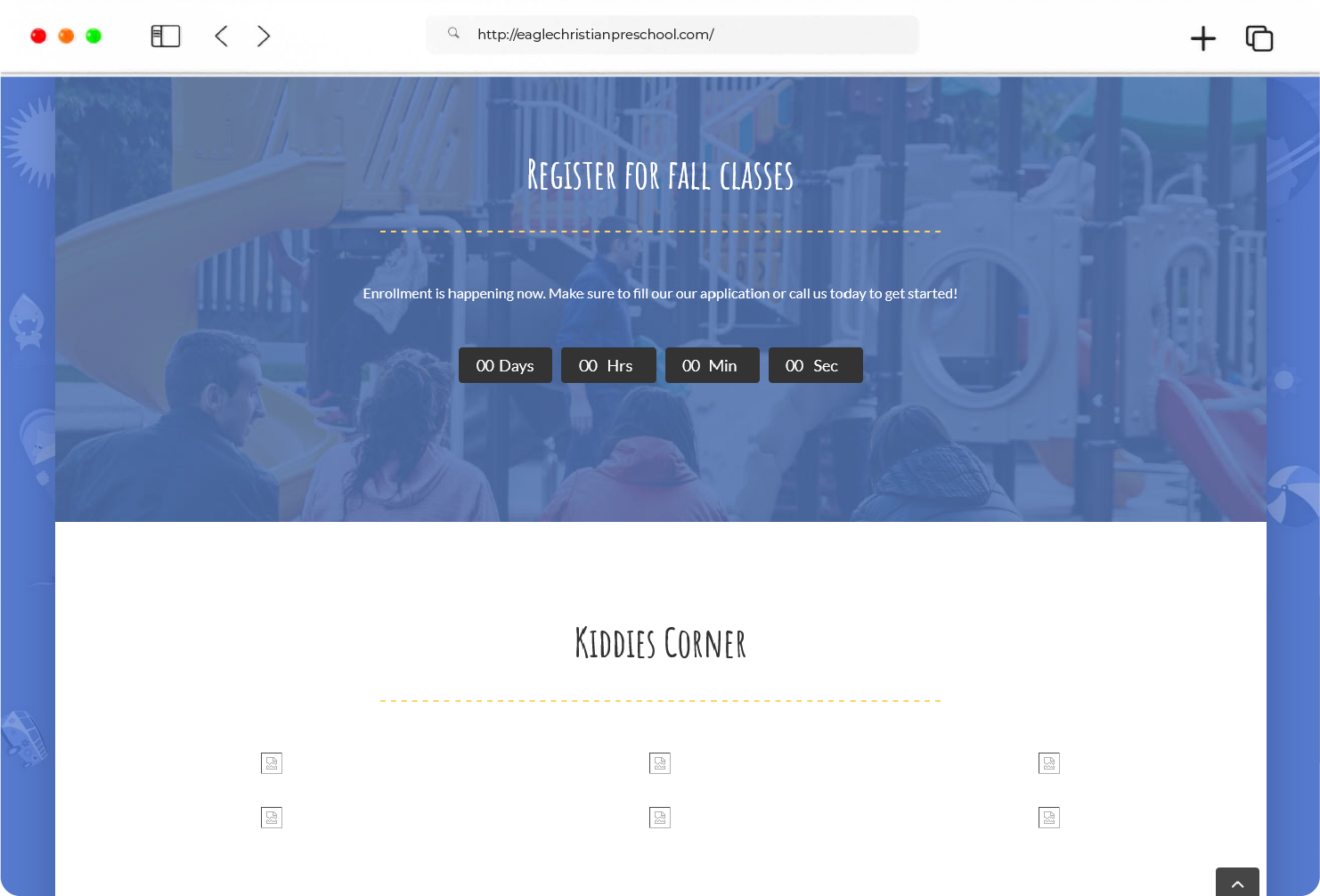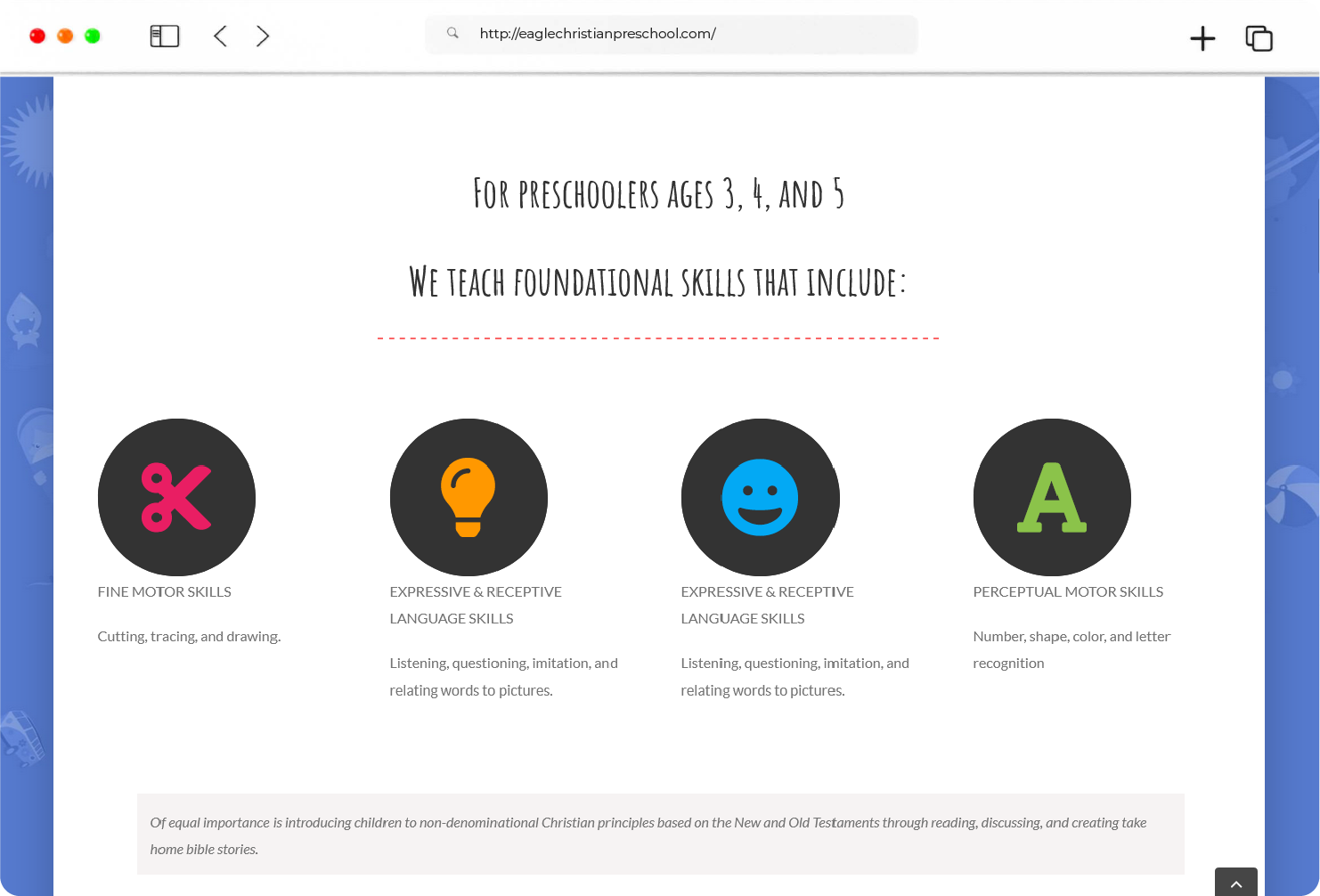 SCHOOL VALUES
A fundamental presentation of core values that still has elements an approachable educational institution. Exhibiting this theory may have been a demanding task but not for our expert developers. A perfect distribution of colors, authenticity, and effortless dedicated altogether in one page!