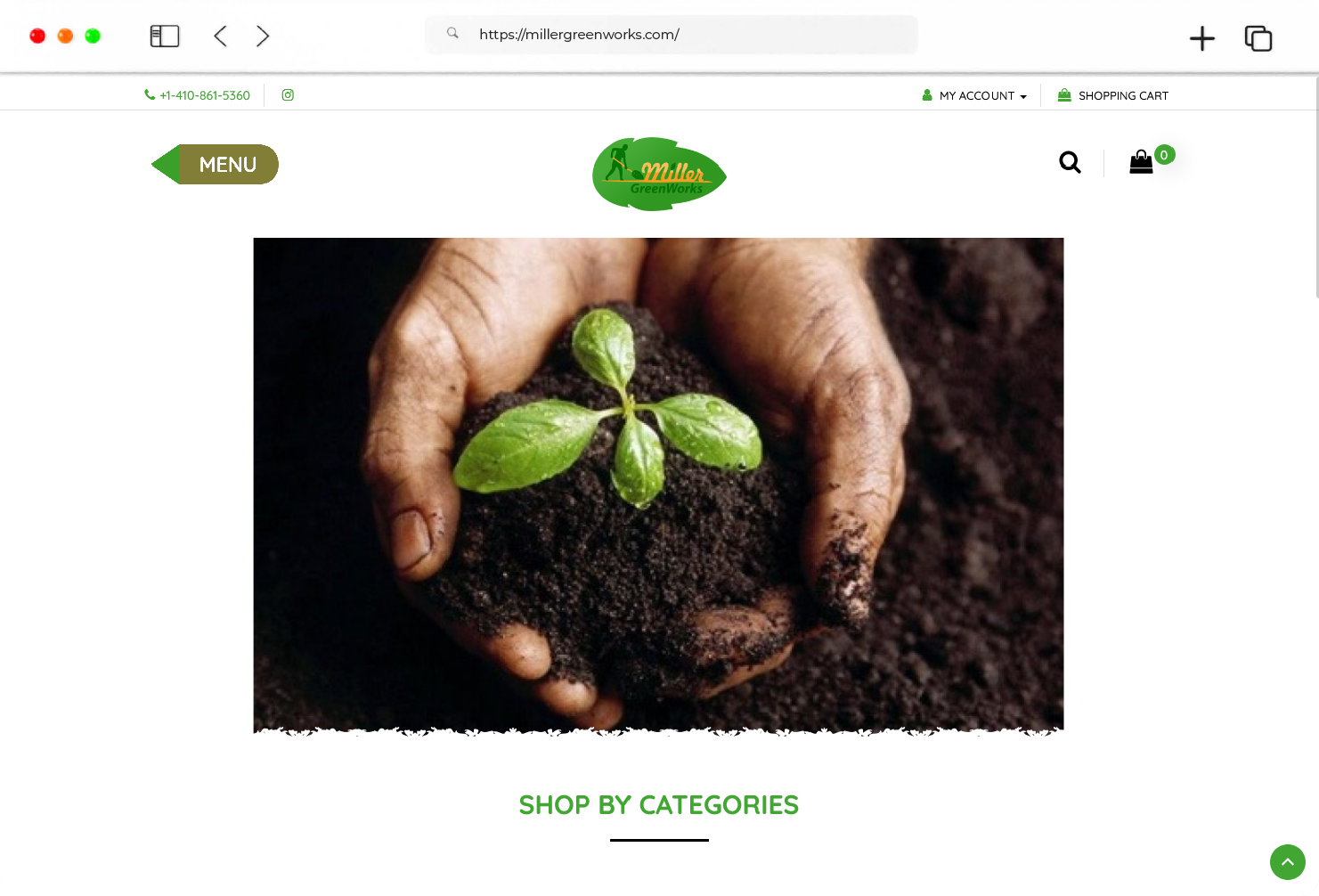 HOME PAGE
The goal revolved around incorporating an earthy set of tones with an equally relevant slideshow to create a niche-based homepage. The overall layout minimizes any signs of negative space with functions such as Search bar, Cart, and Dropdown menu occupying the area.
COMPANY PRODUCTS
A graphically advanced visual representation of company products allows the visitors to envision their usage and facilities in a convenient and credible manner.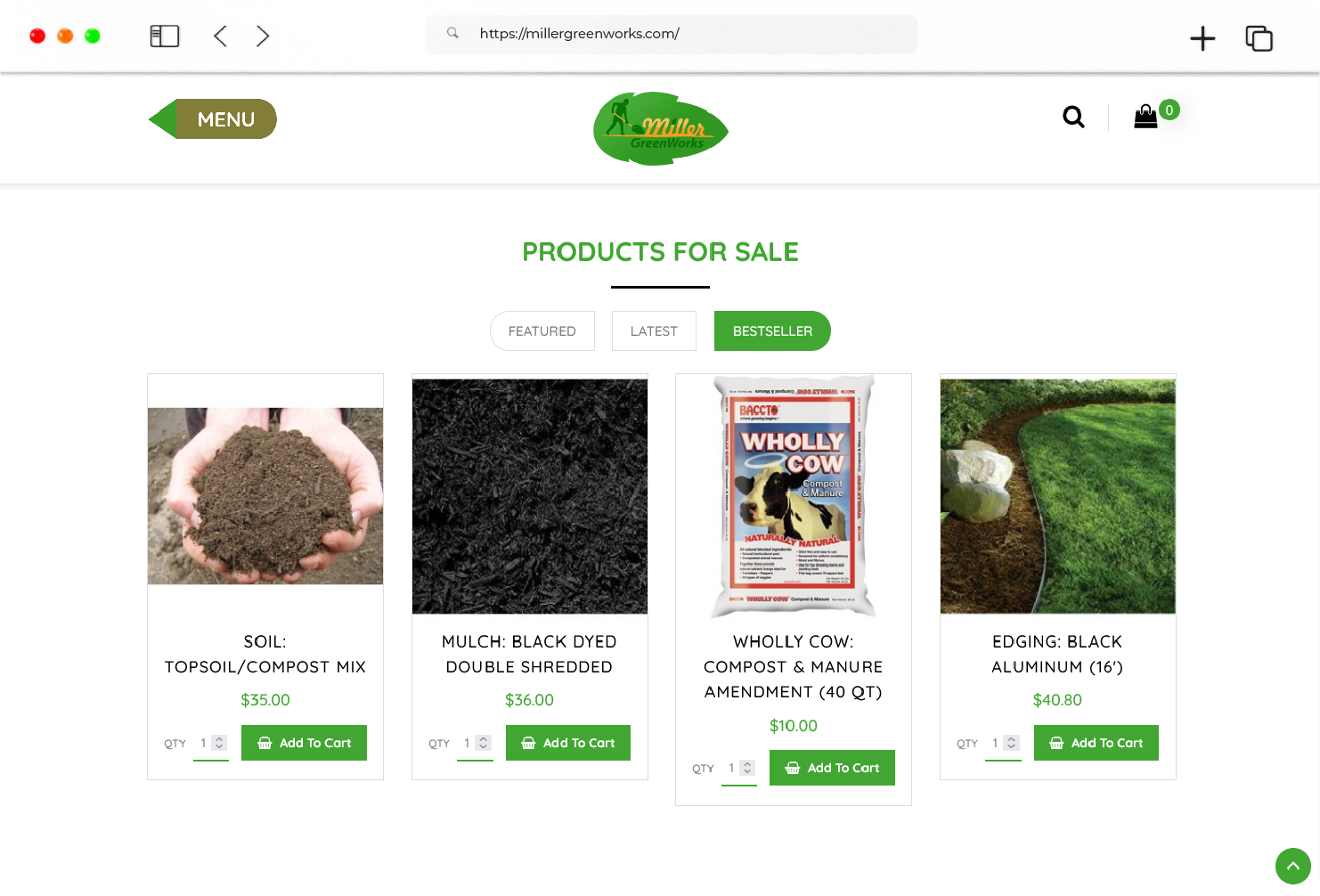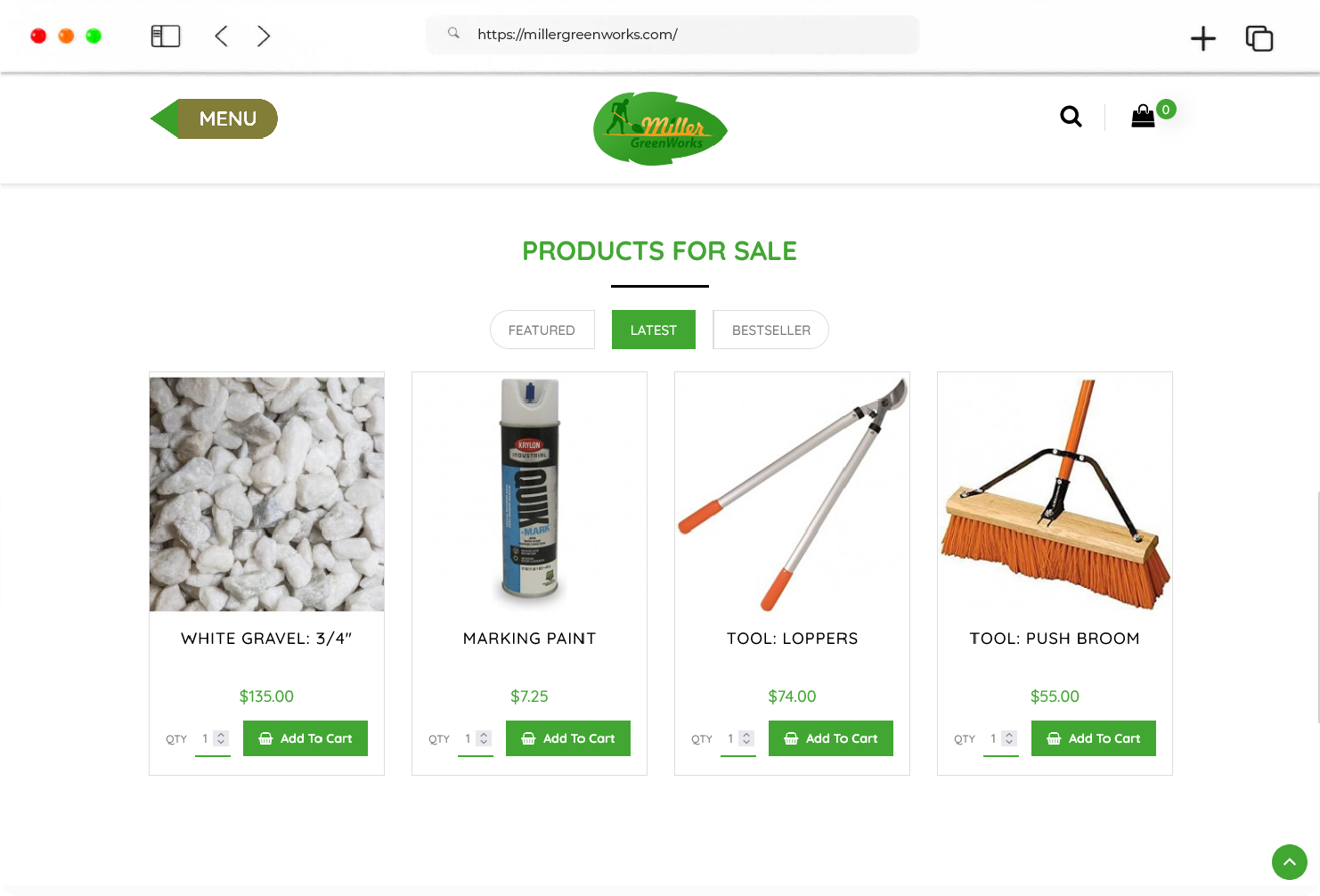 COMPANY PRODUCTS
Navigation is made easier through a convenient trio of prices, action buttons, and product quantity connected in an orderly arrangement to keep the audience engaged.
FEATURED PRODUCTS
For visitors unsure of the purchase they need to make, this section offers a trending, best-selling, reviewed, and popular set of items that help them save time and effort.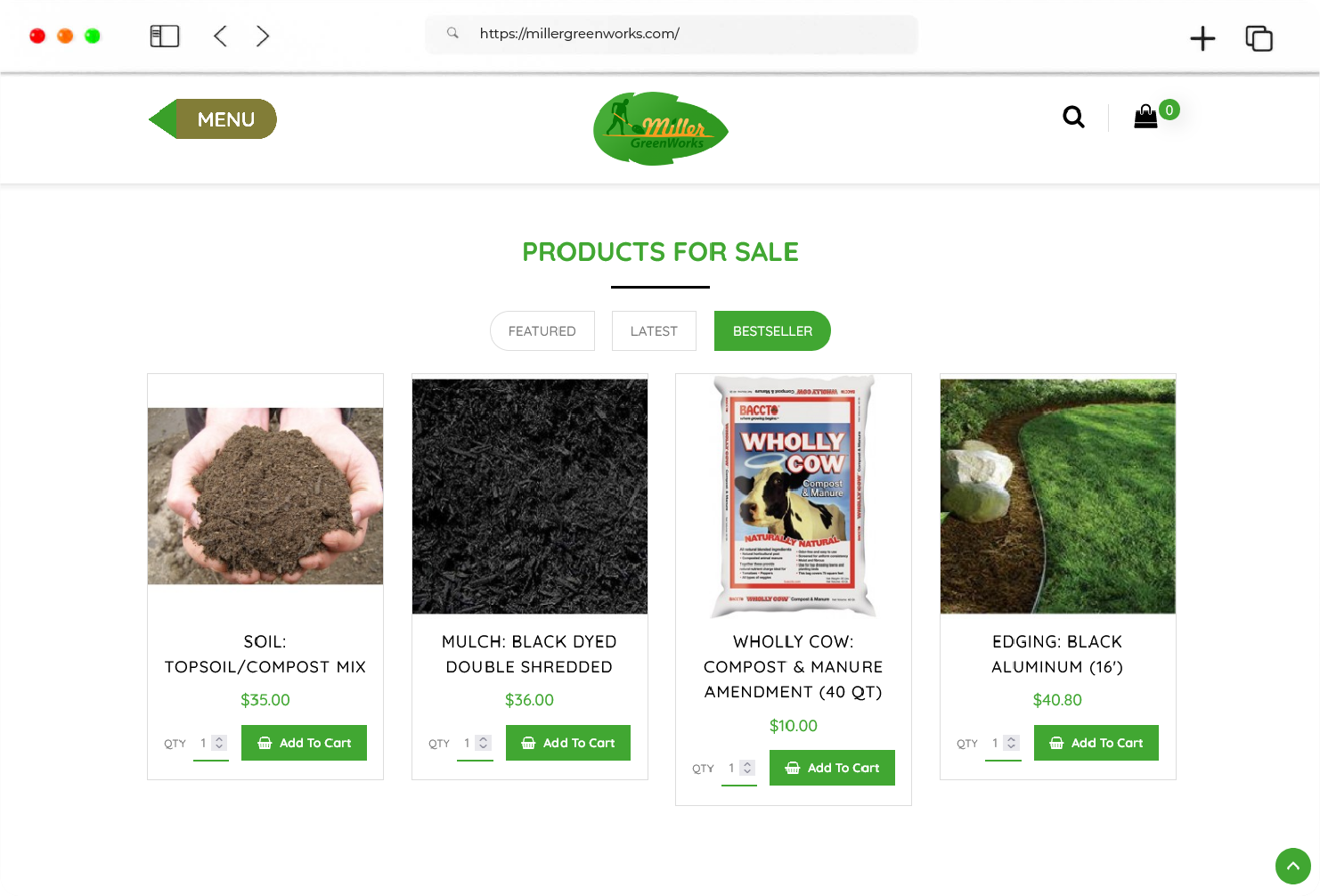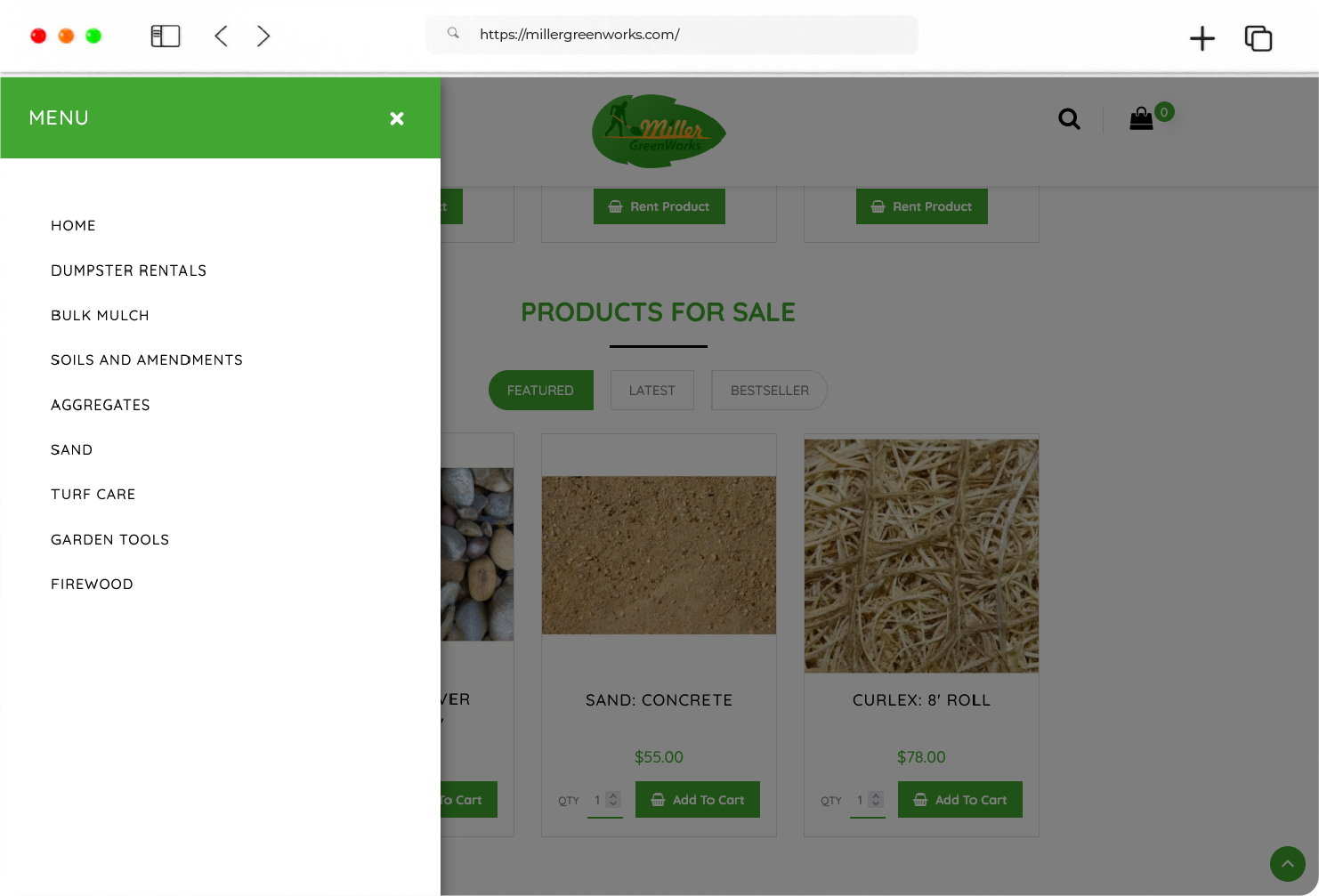 SIDE MENU NAVIGATION
The side menu expands to reveal a resourceful variety of links that act as a nifty exploring guide for the visitors