HOME SCREEN
The home screen is a significant contributor towards the success of this game. It helps to enhance the First Time User Experience (FTUE) by offering them an introduction or a direct scene.
VEGA HOTEL
Irrespective of your environment, the game allows users to partake in an epic story such as the Vega hotel with an active crime scene.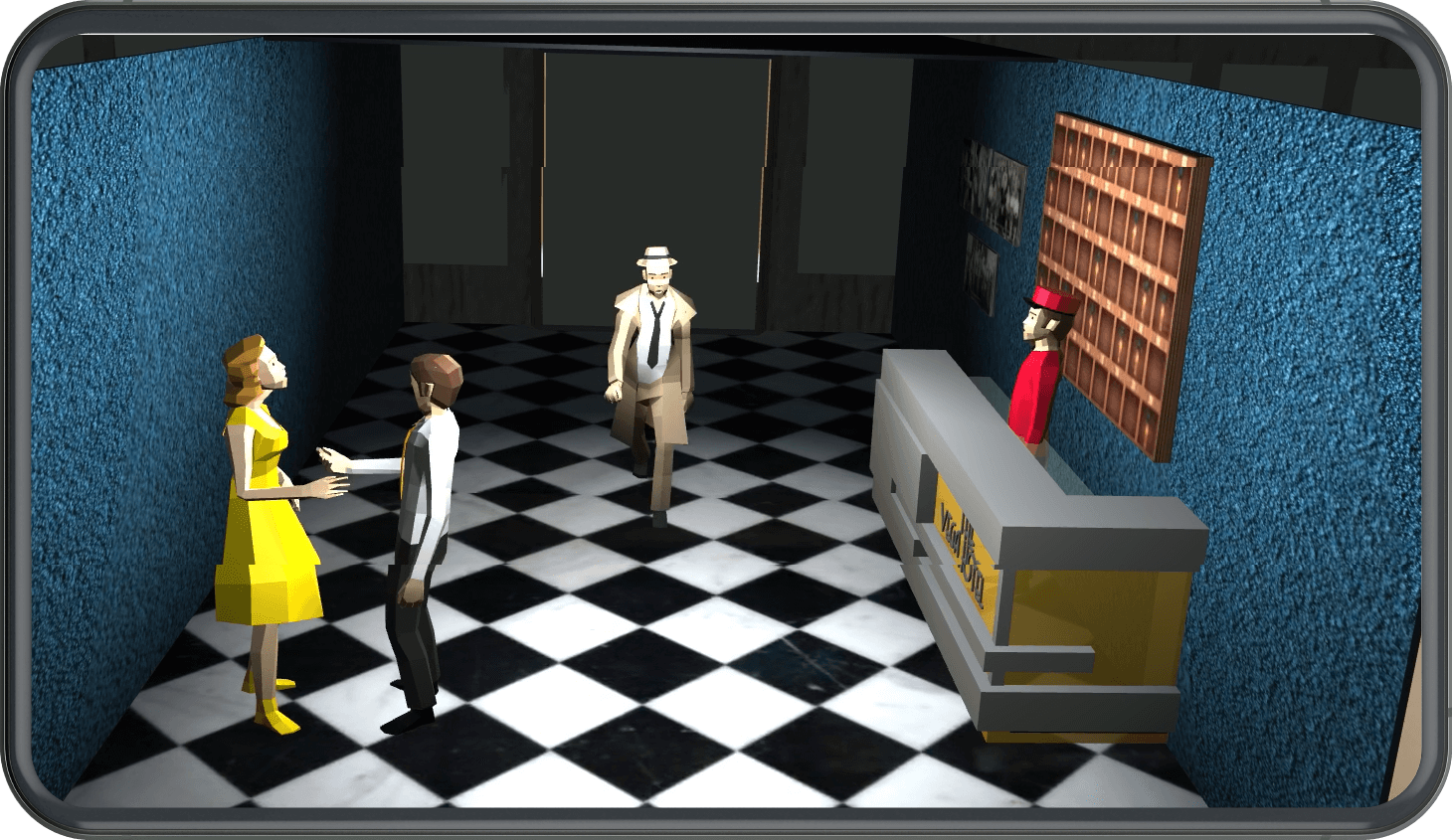 THE HOTEL LOBBY
As the story unfolds, players find themselves witnessing a detective hard at work to solve the murder mystery.
THE BAR SCENE
The bar scene extends the storyline with a comforting and smooth ambiance. Players can immerse themselves in the classic jazz music while the detective struggles to find clues.